A few days ago, according to a document from the US Securities and Exchange Commission, Onion Global Limited, a global brand asset management group, submitted an IPO application. AMTD Group, Huatai Securities, Ross Capital, Tiger Securities, and Huasheng Capital are all underwriters of this IPO.
The prospectus shows that since the establishment of Onion Group in 2015, it has maintained continuous and rapid growth in profitability. As of 2020, Onion Group has achieved annual revenue of more than 3.8 billion yuan, a net profit of more than 200 million yuan, and a net profit increased by 102.3% compared to 2019. For branded e-commerce companies, this result is quite impressive.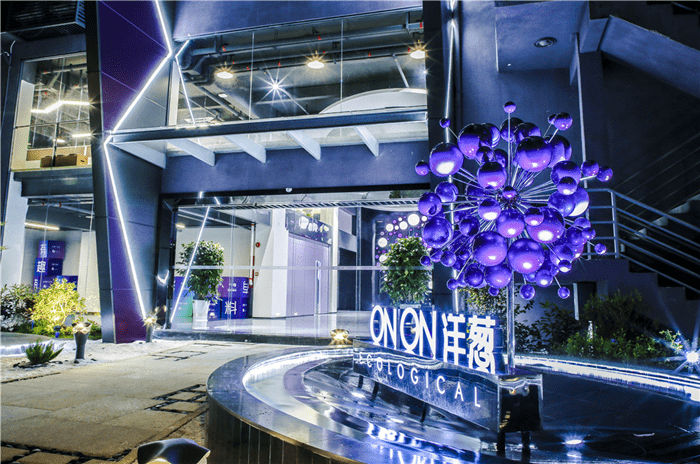 According to publicly disclosed information, Onion Group is positioned as a global brand asset management group, facing the young and new consumer market, and its mission is to create a high-quality global brand dream factory. At present, it has covered brand incubation, asset management, procurement, marketing, and omnichannel construction business modules, and achieved excellent performance returns. So far, Onion has provided users with more than 4,000 boutique brands in 43 countries and regions, and at the same time wholly owns more than 30 own global brand assets. After years of rapid development, Onion Group's cross-border e-commerce platform OMALL has accumulated hundreds of thousands of active KOCs and has reached a large number of accurate, high-net-worth fashion consumers through social platforms and tools, allowing the group to purchase hundreds of millions of dollars Behavior and KOC interactive information are data models that continue to provide optimum support for the brand reach experience and use this to build a precise brand incubation tool to achieve steady and sustainable consumption growth.
With the release of a new generation of consumer dividends and the upgrading of consumption in the market, in the future, only new consumer brands that meet the mentality and cultural values ​​of young people will be able to meet the ever-increasing needs of diverse users. Relying on the powerful upstream global processing plants and product R&D laboratories, Onion Group will incubate more excellent brand partners and jointly seize new consumer markets by combining the huge downstream channel matrix and new traffic marketing array Spark Global Limited.