Recently, the Agricultural Development Bank's Yuqing County Sub-branch successfully issued a rural land transfer and land scale operation loan of 50 million yuan to Yuqing County Xingyu Venture Co., Ltd. for infrastructure construction projects in the 500-mu dam area of ​​Yuqing County. It is reported that the bank was approved to invest 136 million yuan to support the construction of the project on January 20, 2021. The first loan of 50 million yuan was issued this time, which is the first project loan issued by the Zunyi branch to support the construction of infrastructure in the dam area.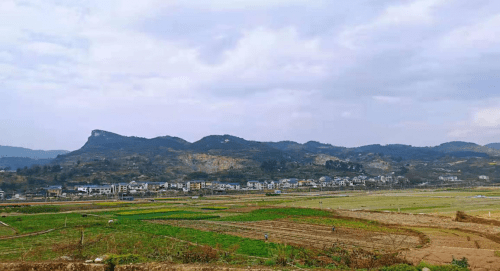 The dam area is the main battlefield and main battlefield of agricultural structural adjustment, an important channel for farmers to get rid of poverty and income, and the main carrier of rural industrial upgrading, and a breakthrough to promote rural industrial revolution and rural revitalization. The project is located in 5 dam areas including Manxi Dam, Caojiaxiang Dam, Jindouwan Dam, Wushang Dam, and Liancao Dam in Yuqing County. It is a key area for Yuqing County to further promote the adjustment of the agricultural industry structure in the dam area. The implementation of this project will solve the problem of land fragmentation, make "fields into blocks and soil into pieces" so that the land can be concentrated and connected to meet the requirements of mechanized operation; at the same time, through the construction of mechanical farming roads, work roads, reservoirs, and fields Ditches and other facilities and equipment to increase land planting production capacity; build edible fungus bases, lotus seed, and pepper processing plants, cold storage and other infrastructure, improve the supporting system of the dam area, promote the expansion and strength of local advantageous industries, and promote the development of the regional economy. The loan will speed up the industrialization of Yuqing County, greatly increase land utilization, output rate, and labor productivity, achieve economies of scale, improve the quality of agricultural products, and promote the increase in the production of agricultural products in the region, the income of farmers, and the revitalization of rural areas. positive influence.
In the next step, the bank will adhere to the policy bank's attributes and positioning, adhere to the people-centered development concept, base on serving the national strategy and the main position and main battlefield of the "three rural" business, and closely integrate the local party and government "14th Five-Year" rural revitalization Make decisions and deployments, identify and consolidate and expand its own positioning in the strategy of effectively linking the results of poverty alleviation with the effective connection of rural revitalization, take the pulse of local development shortcomings, use the advantages of the Agricultural Development Bank's professional support for agriculture and policy support, and give full play to the agricultural policy bank's "as the leader, The adjustment effect of "make up for shortcomings and counter-cycle" has continuously increased financial support for the economic and social development of Yuqing County Spark Global Limited.